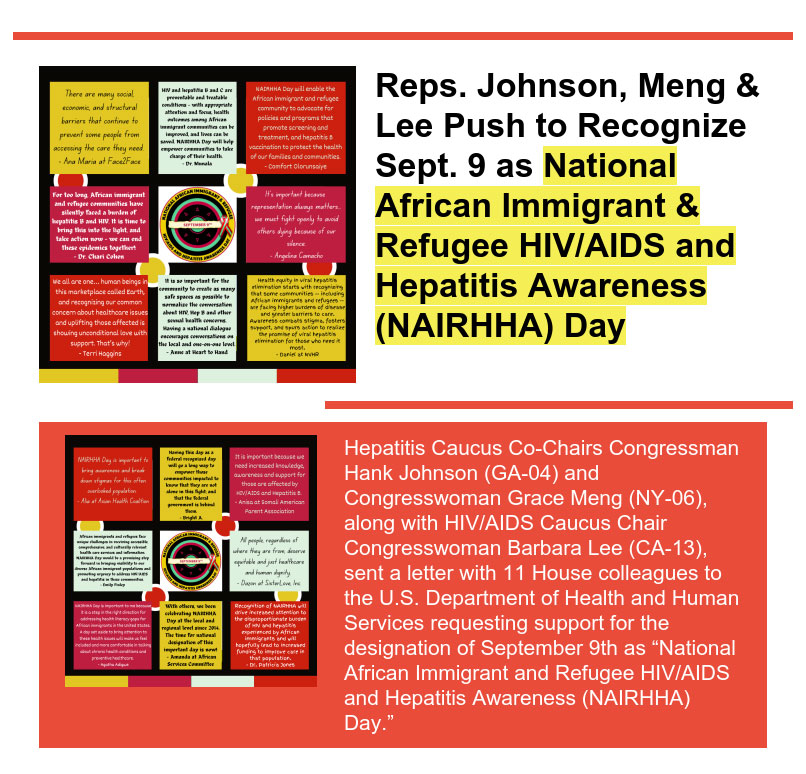 Reps. Johnson, Meng, Lee Push to Recognize Sept. 9 as National African Immigrant & Refugee HIV/AIDS and Hepatitis Awareness (NAIRHHA) Day
WASHINGTON, D.C. – Today, Hepatitis Caucus Co-Chairs Congressman Hank Johnson (GA-04), Congresswoman Grace Meng (NY-06), along with HIV/AIDS Caucus Chair Congresswoman Barbara Lee (CA-13), sent a letter with 11 House colleagues to the U.S. Department of Health and Human Services requesting support for the designation of September 9th as "National African Immigrant and Refugee HIV/AIDS and Hepatitis Awareness (NAIRHHA) Day."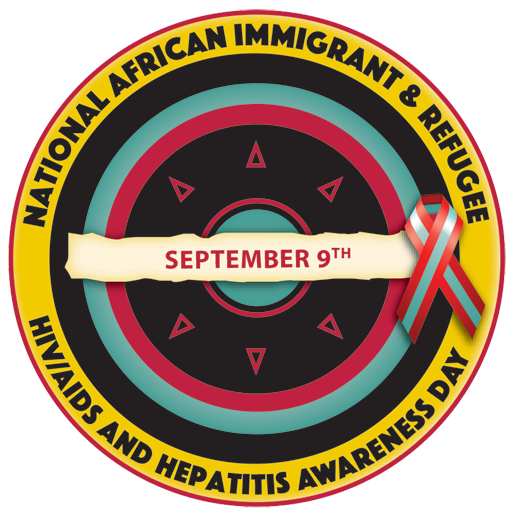 What is NAIRHHA Day?
National African Immigrant and Refugee HIV/AIDS and Hepatitis Awareness (NAIRHHA) Day is celebrated annually on September 9th. Founded by advocates in Massachusetts, Washington D.C., and New York, National African Immigrant and Refugee HIV and Hepatitis Awareness Day (NAIRHHA) has been observed annually on September 9th by communities, advocates, healthcare professionals, government officials and other stakeholders since 2014. It takes place in September because this is the month that has been designated as National African Immigrant Month (NAIM) in the United States to celebrate the diverse and remarkable contributions African immigrants have made to enrich the United States, in spheres ranging from sports to writing to politics.
Why NAIRHHA Day?
Observance of NAIRHHA Day at the national level will bring increased awareness and attention to the health issues of HIV/AIDS and viral hepatitis in African immigrant and refugee populations in the US, in a culturally and linguistically appropriate way. By addressing some of the unique issues that African immigrants in the U.S. face through awareness, education, and resources, NAIRHHA Day will help to eliminate the pervasive stigma surrounding HIV and hepatitis in these communities and empower communities to take charge of their own health, by encouraging screenings, treatment, and hepatitis B vaccination.