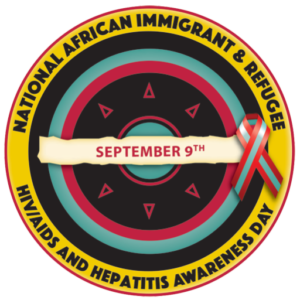 In 2006, a group of individuals and organizations began examining the increasing rates of HIV and Hepatitis among African immigrants. This included talking with diverse stakeholders about challenges, collecting information on community responses, and strategizing on how to advocate for more resources to address the growing issue. As part of this effort, regional summits were held in Atlanta, Georgia; Worcester, Massachusetts; Seattle, Washington; and Washington, D.C. A non-profit organization named the African National HIV Alliance (ANHA) was birthed from these summits and given the task of implementing a strategic planning process by, at the time, the HHS Office of HIV Policy. In line with this process, ANHA sought to establish an HIV awareness day for African immigrants, and has subsequently joined forces with other organizations to achieve this goal.
Founded by advocates in Massachusetts, Washington D.C., and New York, National African Immigrant and Refugee HIV and Hepatitis Awareness Day (NAIRHHA) has been observed annually on September 9th by communities, advocates, healthcare professionals, government officials and other stakeholders since 2014. It takes place in September because this is the month that has been designated as National African Immigrant Month (NAIM) in the United States to celebrate the diverse and remarkable contributions African immigrants have made to enrich the United States, in spheres ranging from sports to writing to politics.
We aim to bring both national and local attention to the highly prevalent health issues of HIV/AIDS and viral Hepatitis in the African Immigrant and Refugee population in the United States, in a way that is culturally and linguistically appropriate. NAIRHHA Day provides a way for organizations, communities, families, and individuals to:
Raise awareness about HIV/AIDS and viral hepatitis to eliminate stigma;
Learn about ways to protect against HIV, viral hepatitis and other related diseases;
Take control by encouraging screenings and treatment, including viral hepatitis vaccination;
Advocate for policies and practices that promote healthy African immigrant communities, families, and individuals.
NAIRHHA Day is led by the Hepatitis B Foundation, the Africans For Improved Access program at the Multicultural AIDS Coalition, and the Coalition Against Hepatitis for People of African Origin (CHIPO).
» CLICK HERE to view the National African HIV/AIDS Initiative Summit Reports