NAIRHHA Day message from Rep. Hank Johnson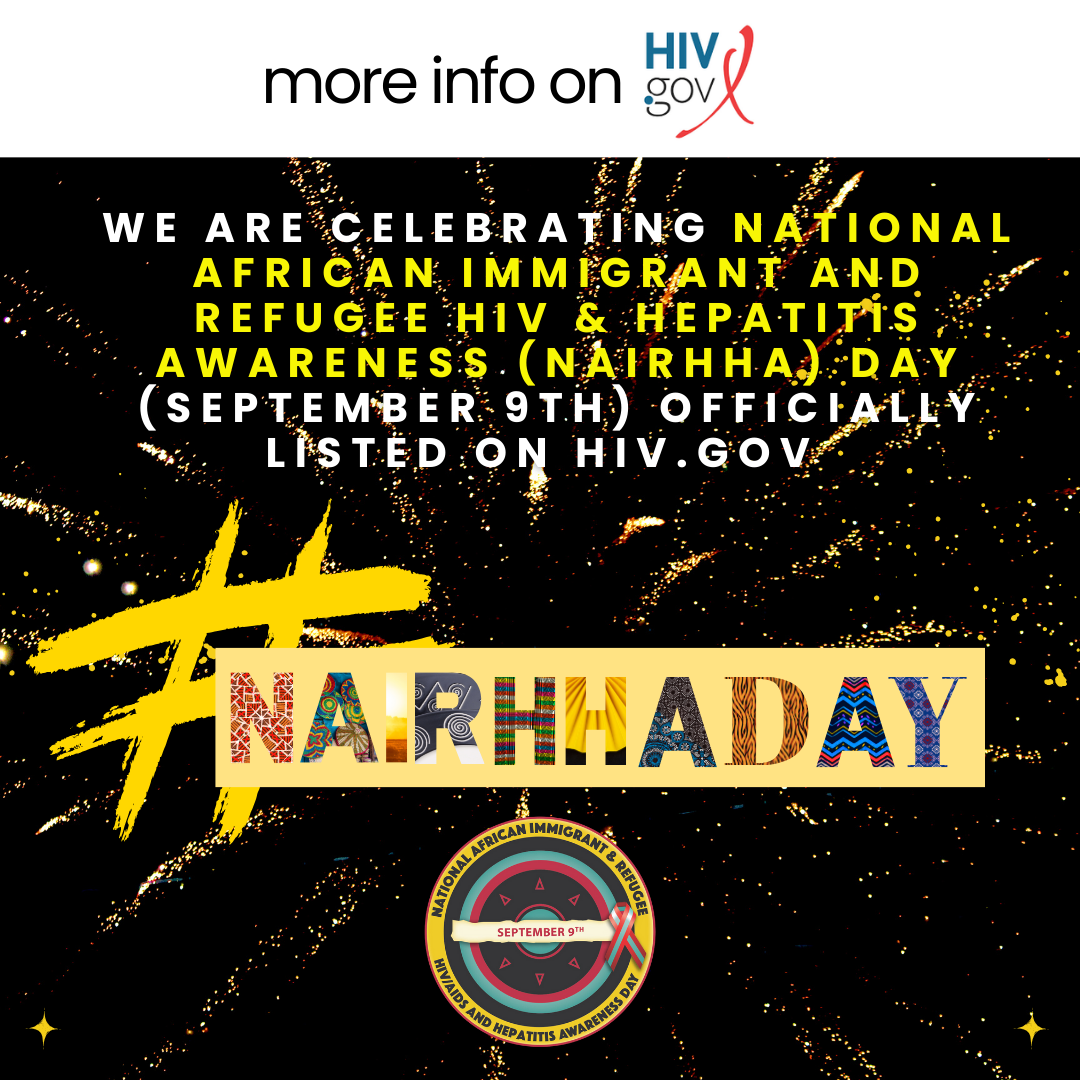 Sept. 9th is National African Immigrant and Refugee HIV and Hepatitis Awareness Day (NAIRHHA Day)
Because of you, we have reached a monumental milestone!
This year NAIRHHA Day will be introduced in the US House of Representatives as an official resolution. This action will formally designate NAIRHHA Day as a federal health observance. But wait, there's more! NAIRHHA Day will also be listed on HIV.gov, receiving official recognition from the Department of Health and Human Services as a national HIV awareness day.
Thank you for your commitment and voice!
What can you do this year to commemorate NAIRHHA Day?
ATTEND THE NATIONAL WEBINAR ON 9/14 AT 6PM EST.
Join us for a firechat discussion entitled "Official Recognition of NAIRHHA Day: What It Means and Why It Matters," on Thursday September 14th at 6pm EST. We will hear a variety of perspectives, from elected officials who advocated for formal recognition of the day, to public health practitioners working on immigrant health, to individuals with lived experience, who will share what the day means for them and why this long-awaited designation is so important. We hope you can join us!
To Register: CLICK HERE
---
JOIN THE 2023 SOCIAL MEDIA CAMPAIGN.
We are commemorating NAIRHHA Day throughout the month of September. You can find graphics, as well as accompanying captions listed below. The graphics are available in English, Kinyarwanda, Swahili, Somali, Amharic, and French. We encourage you to share them with your audiences throughout the month of September!
Learn more at: https://www.hiv.gov/events/awareness-days/nairhhad/
JOIN OUR CELEBRATION!